Picture Book Research
Today I spent the afternoon researching children's picture book at Kinderbuchladen in Zurich. In this cozy shop you can find any kind of picture book made for children you can imagine. I even found a few books I used to love when I was a kid and was totally amazed that these books are still sold in shops. It looks like they became classics by now.
Some of the books are incredibly well crafted: Every detail from paper to font and print is thought after. One of the books that catch my eye is Blexbolex' book "Ballad". The choice of paper and print fits very well with Blexbolex' illustration. The structure and storytelling is kind of special as the first simple story gets longer and deeper with every chapter. The story builds over seven chapters or sequences. The first has three images: school, path, home. The next gives us: school, street, path, forest, home. The following five sequences take up this story, but with new words and images that nearly double the previous sequence. The story basically contains everything you need for a good fairy tail: A princess (of course!), a hero, a witch, a forest, a cave, a castle and much more. Read the author's explanations on the project on Picturebookmakers.com.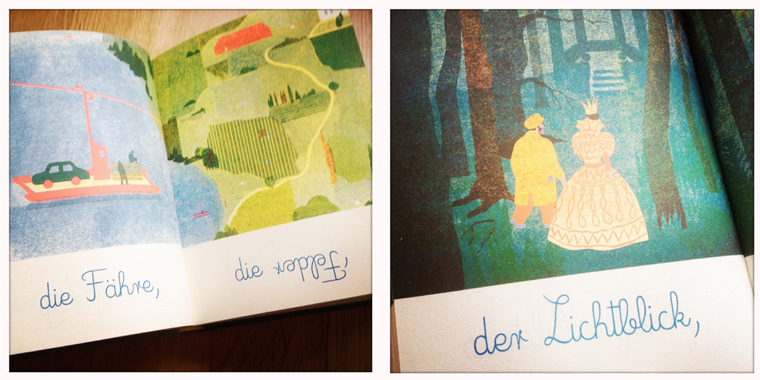 Throughout my research I realised that most of the picture books are hardcover books. But I came across some nice examples with a softcover and slightly different binding.
The first one is Joe Kessler's Windowpane, a comic book printed with Risograph and a saddle stitched binding. The second one is sketches by Vivianne Sassen which is binded with stitched black thread.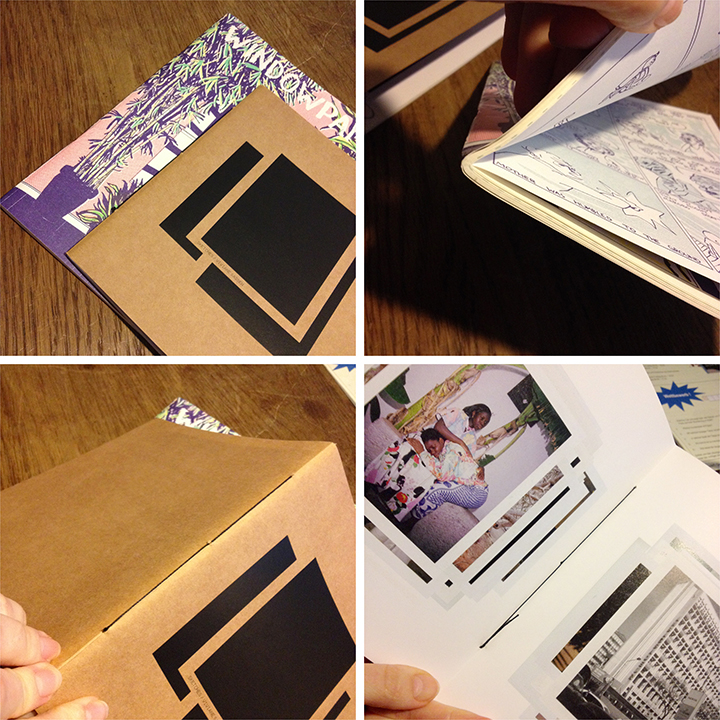 Although I really like the softcover stitching and thread binding methods, I guess that for the MAGPIE picture book we have to work with a hardcover method. The panoramic format would turn out all wobbly and unstable.